Market intelligence
Please click on the relevant image icon to access your chosen report.
---
Sign up to our mailing list
---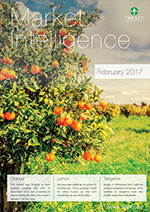 Market Intelligence Feb 2017
In this issue we bring you a comprehensive view of what is happening in the world's markets. With unprecedented volatility in citrus, previously unseen weather and changeable crop volumes, never has there been a more important time to understand the current situation and future forecasts.
Features include:
Orange - The market was thought to have peaked towards the end of December 2016, but according to recent worldwide offers this doesn't appear to be the case.

Lemon

- We have seen stable lemon prices for months now. This is unusual in itself as this isn't something we see all too often.
Grapefruit - Production in Florida is almost unrecognisable compared to just two to three years ago.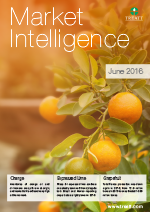 Market Intelligence June 2016
In this issue we will be introducing you to our VP of Global citrus procurement and her views on this volatile market. In addition to the usual market news featured, you will also find an overview of our HIC range and an update from Earthoil. Happy reading.
Features include:
Orange Oil - Inventories of orange oil and d-limonene are quite low at origin, and market talk is extraordinarily high at the moment.

Expressed lime

-

Prices for expressed lime continue on a steady downward trend, despite both Brazil and Mexico reporting crops that are slightly lower in 2016.

Grapefruit -

Total Florida production was down again in 2016, from 12.9 million boxes in 2015 to an estimated 10.85 million boxes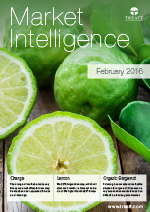 Market Intelligence Feb 2016
The volatility that marred the second half of 2015 has continued unabated into the New Year. We will likely be talking of another year with very few markets moving in line with conventional expectation as the dynamics behind this unpredictability are driven by such a diverse range of factors.
Features include:
Orange Oil - The orange oil market remains very firm as we await offers for new crop Florida Valencia Oil, expected to be at an all-time high.
Lemon -The 2016 Argentinian crop, which will start next month, is forecast to be circa 15% higher than the 2015 crop.
Organic bergamot - Following the conventional market the situation for organic oil this season is very bleak with production of organic oil less than 20%.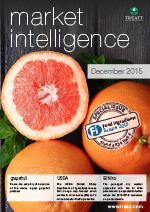 Market Intelligence Dec 2015
Welcome to our FiE Special issue. We look forward to welcoming you on to our stand 6K39, Hall 6 in Paris Nord Villepinte. We will be demonstrating a range of our innovative and exciting products, from sugar reduction to new flavour trends and hope to see you there.
Features include:
Florida - The sad story of the decline of the world's largest grapefruit producer
Cardamom -The prolonged dry weather associated with the El Niño phenomenon is expected to further reduce the 2015/2016 cardamom.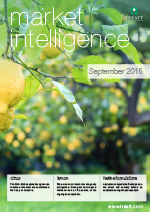 Market Intelligence Sep 2015
Features include:
Citrus - The 2013-2015 seasons have given rise to some of the most volatile markets in the history of citrus oils.
Festive formulations - Bringing you a selection of ingredients that help to create the sweet and savoury flavours so celebrated during the festive season.
Market updates as they break - Do you want to keep up to date with all of our latest news, articles and market updates as they break? Simply follow us on linkedIn in and we'll keep you informed.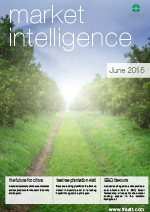 Market Intelligence June 2015
Features include:
Teatree plantation visit - Trees are looking plentiful at the farm we visited in Australia and all is looking hopeful for a good crop this year.
BBQ flavours - A selection of ingredients that provide a cost effective kick to BBQ flavour formulations, all ready for the outdoor cooking season in the northern hemisphere!
Market updates as they break - Do you want to keep up to date with all of our latest news, articles and market updates as they break? Simply follow us on linkedIn in and we'll keep you informed.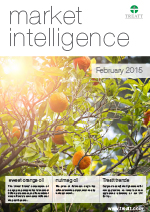 Market Intelligence Feb 2015
Features include:
Sweet Orange Oil - The United States' consumption of orange juice per capita has fallen almost 30% in just a decade.
Nutmeg Oil - The price of Indonesian origin has softened over the last year
Treatt Trends - In support of research into the future flavour trends for the industry and designed to satisfy the high demand for new applications, we reveal our new applications laboratory at our UK facility…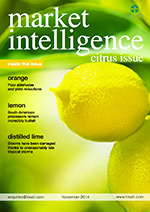 Market Intelligence Nov 2014 - Citrus special
Features include:
Orange - Poor aldehydes and yield reductions
Lemon - South American processors remain incredibly bullish
Distilled lime - Blooms have been damaged thanks to unseasonably late tropical storms
Market Intelligence September 2014
Features include:
NEW feature: Treatt trends, an overview on what's hot in the F & F industry
Orange - It remains the case that this market has been very quiet over the past 5 to 6 months and is certainly the most stable it has been over the past 6 years…
Garlic - With the prices of natural garlic oil at particularly high levels, many companies are looking to synthetic garlic formulations to produce more economical alliaceous flavours...
Market Intelligence July 2014 - Citrus special
Members of Treatt's purchasing team have just returned from South America and wanted to share the information gained from this visit.

In this special Citrus Update, we bring you the latest on orange from Brazil and lemon from Argentina as well as other citrus happenings.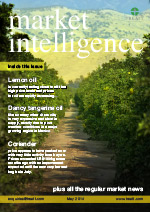 Market Intelligence Report - May 2014
Features include:
Lemon Oil - is currently trading close to all-time high price levels and prices for oil are rapidly increasing...
Dancy tangerine oil - like so many other citrus oils, is very expensive and short in supply, mostly due to poor weather conditions in a major growing region in Mexico.
Coriander - price appears to have peaked now with very little activity from buyers. Prices exceeded US$100/kg some months ago with no improvement expected until the new crop harvest begins in July.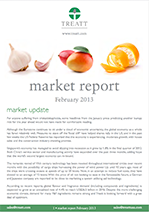 Market Report - February 2013
Coffee - Brazil set to have a record harvest
Australian tea tree, prices could start to rise.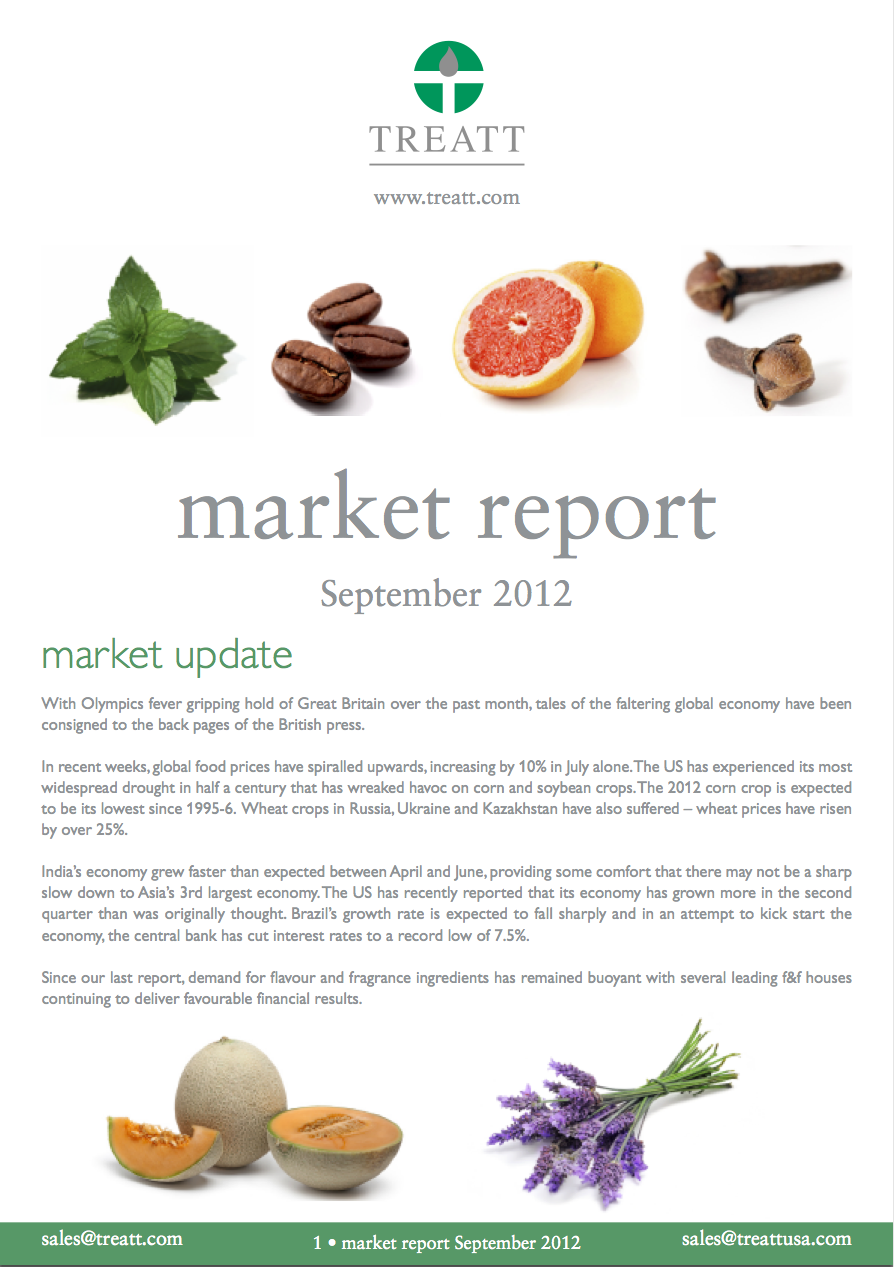 Market Report - September 2012
Tangerine market in a difficult state
Nutmeg - scarcity of suitable quality material drives up price
Market Report - May 2012
Market weakness on orange oil and terpenes
Speculation continues around the world about the lack of grapefruit oil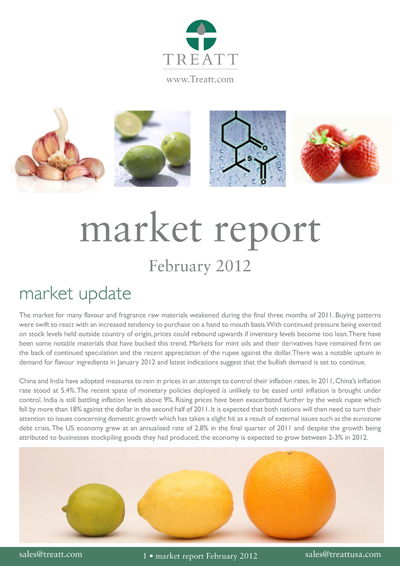 Market Report - February 2012
Highlights the volatility currently affecting both the citrus and mint oil markets
Flavour and fragrance raw materials weakened during the final three months of 2011