A Totally Tropical Taste - New Pineapple Treattarome from Treatt
Treatt has expanded its range of innovative tropical Treattarome® 100% natural FTNF (From The Named Food) distillates with the launch of Pineapple Treattarome 9736.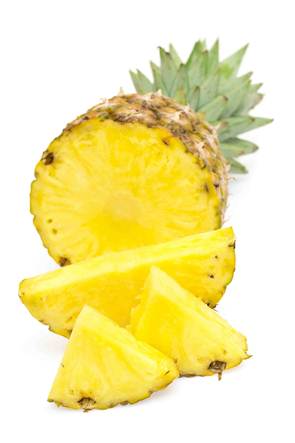 This latest addition to the company's growing product portfolio delivers fresh, pineapple notes in a wide variety of beverage applications.
Distilled exclusively from pineapple, Ananas comosus, Pineapple Treattarome 9736 is manufactured using a short-pass, low temperature distillation process for maximum flavour entrapment. Unlike traditional pineapple essences, which often confer cooked, candy-like notes or an unpleasant metallic taste, Pineapple Treattarome captures the true character of freshly sliced pineapple. Flavourists and beverage developers can therefore benefit from an ingredient which imparts sharp, sweet and fruity aromas plus intense tropical, fruity flavours.
Pineapple Treattarome 9736 is a water white high impact product making it particularly suitable for clear beverages. It is also easy to use in dairy, juices and juice drinks, as well as alcoholic options where a dosage of 0.20% ensures a strong, tropical, fruity profile. For optimum performance, Treatt recommends Pineapple Treattarome 9736 is used at pH<3 and Brix level >12 to replicate the sharp sweetness of fresh pineapple.
This new natural distillate is the most recent introduction to Treatt's extensive range of tropical Treattarome ingredients. Other products available include Mango Treattarome, which enables the creation of long-lasting, creamy, sweet mango flavours, Passion Fruit Treattaromes that impart a fruity, sulphurous flavour with a sharp, tropical character, and Guava Treattaromes for authentic spicy, fruity, sweet juicy flavours.