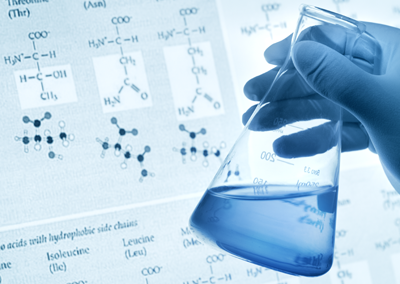 Treatt and REACH
Working together to ensure continued compliance
At Treatt we are committed to continued compliance with the terms of REACH.
Since its inception, we've worked hard to understand the impact of REACH and ensure we remain compliant. As raw material suppliers, the most important requirement of REACH is undoubtedly registration. We have completed preregistrations for all our own manufactured and imported products and are focused on working with our supply chain to ensure any materials obtained from within the EU satisfy the REACH criteria. We have completed all the required registrations for the 2010 deadline and are on course to finalise all necessary registrations for the 2013 deadline.
Flavours for end use in foods and beverages are exempt from registration, as are materials for pharmaceutical products. However, fragrance and cosmetic ingredients (including flavours for oral care) do fall under registration obligations. Consumer uses of flavours and fragrances for cosmetics and personal care are out of the scope of REACH's chemical safety assessment, however. We hope to register all such materials which exceed the tonnage threshold without ceasing supply due to REACH.
Registration exemption is permitted in annexe V part 9 of the regulation which includes vegetable oils without hazard classification or classifications limited to flammability (R10), skin irritant (R38) or eye irritant (R36). This exemption applies to all of Earthoil's range of vegetable oils which are above the REACH tonnage threshold as of August 2012.
One step ahead
Treatt has adopted a leading role in preparing citrus oils registrations in our role as coordinating company of the citrus consortium. Under the umbrella of the European Federation of Essential Oils' (EFEO) REACH program, this consortium has completed registrations for lemon and orange oils and is preparing lime, grapefruit, tangerine, mandarin and bitter orange oil registrations for submission before the 2013 deadline.
We have also informed our suppliers/lead registrants for all relevant substances of the IFRA standard use mapping for fragrance ingredients regarding the identified uses of our products. Treatt understands that you may have identified uses which are not included in the above categories. If this is the case, please get in touch and we will try to have such uses included in the registration.
For more information on Treatt-related REACH topics, please contact our REACH coordinator at This email address is being protected from spambots. You need JavaScript enabled to view it. For further information on REACH or CLP please see the links section below
SVHCs
We would like to assure our customers that no Substance of Very High Concern is recognised as a component of any of our materials and none are intentionally added.
GHS and CLP
The Globally Harmonised System for classification and labelling of chemicals is an international agreement established by the UN which aims to harmonise how chemical hazards are communicated across the world and facilitate safe handling and use of chemicals in our globalised age. This was made law in the European Union through regulation (EC) No. 1278/2006 on the classification, labelling and packaging of chemicals, commonly referred to as CLP. Treatt's European team can now provide all safety data sheets and product labels in line with CLP and we have fulfilled our obligations for notification of classifications. We would also like to reassure you that we are continuously monitoring GHS development across the globe.