TREATT EXPANDS BREWING CAPABILITIES WITH NEW MICROSITE
Treatt has launched an engaging new microsite: Treatt Brew Solutions; taking its innovative brewing services to the next level. The site allows users to get to know the 'what?', 'why?' and 'how?' behind Treatt's natural ingredient offerings and demonstrates the company's passion for bringing innovative new solutions to brewers, particularly with consumers' increasing demand for new flavour profiles. The site also features a blog, where Treatt's enthusiastic team shares its thoughts and passions on a range of hot topics tailored to brewers' interests, including technical and trends-led features.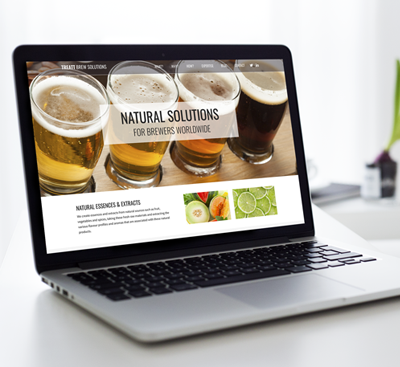 Douglas Rash, group vice president of global sales at Treatt, comments: "Our new focused platform offers brewers an exciting opportunity to learn more about our innovative brewing solutions. For example, that we extract various flavour profiles and aromas from fresh raw materials, such as essences and extracts from fruit, vegetables and spices, to craft our natural solutions for the brewing industry."
The brewing microsite comes at a perfect time for industry professionals developing flavoured beer, who are under increasing pressure in a dynamic craft beer industry to deliver innovative products and reinvent taste profiles to match consumer preferences across various regions.
"Treatt has noticed a significant increase in the use of flavours in new beers hitting the market." comments Gerald Stenklyft, sales executive at Treatt. "We remain committed to enhancing and expanding our flavour offerings and provide first class application support to customers. Our informative new microsite expands these services one step further."
Visit Treatt's new microsite at: www.treattbrewsolutions.com