A THIRST FOR FLAVORED BEER
Craft brewing is flourishing. The category is expected to continue to outperform standard lagers until at least 2018 and, in the US alone, it is forecast to grow in value from $12 billion in 2012 to $18 billion by 2017 . As part of this global phenomenon, people are increasingly passionate about flavored beer. Beer lovers across the world relish the prospect of complex aromas and enjoy sampling new flavor combinations. The market now boasts an ever-expanding portfolio of craft beers, including honey and berry varieties, as well as vegetable and savory-based assortments. Brewers must innovate in line with market demand for something unique and reinvent taste profiles to match consumer preference in various regions.
Brewing up innovation
Flavored beers are now the ultimate driving force for innovation in the beer industry and the number of new product launches is expected to grow. Melon and citrus aromas dominate the market, including fruits like orange, lemon, lime and grapefruit. Their natural, zesty tones can be well applied to many craft beer varieties. In addition, demand for fruity sour beers, especially berries, has been increasing and coffee-based stouts and porters are being produced by a growing number of brewers.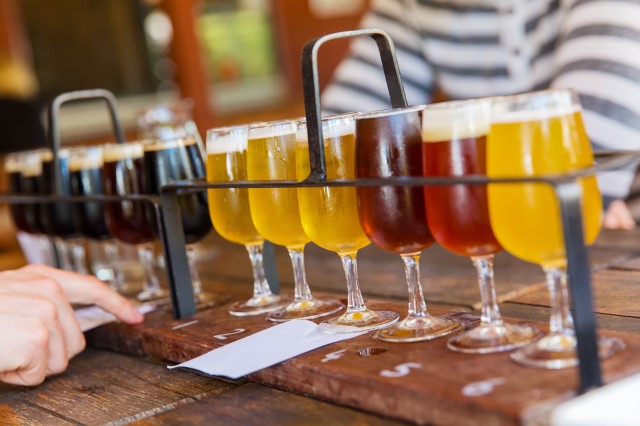 Natural essences and extracts
In order to incorporate flavors into beer, brewers can either use original fruit or natural essences and extracts. Working with original fruit sources can be challenging, with issues including a potential alteration in the aesthetics and consistency of the brew. Meanwhile, natural essences and extracts are much easier to work with and deliver consistent flavor profiles, as well as the aromas required. In fact, it is impossible to achieve certain taste profiles without them. They can also work alongside original fruits to give the finished beer a more complex flavor. Brewers searching for natural flavor solutions should look for essences and extracts that are made solely from the named food (FTNF).
The brewing process
It is highly recommended to incorporate natural essences and extracts post-fermentation, as the action of yeast can change flavor and drive off aroma. The ingredients should be added on the cold side of brewing or after the boil, and are typically included in line to the bright tank or just before packaging. Every brewer uses ingredients in a different way and applications expertise is required to know how best to achieve the desired flavor profile.
Thorough knowledge of beer style is of course required when brewing craft ales and there can be a number of advantages gained from seeking advice directly from a flavor specialist before the product development process. To provide the best possible outcome, ingredients should be carefully selected to suit the beer type in question and bring through the desired flavor profiles. It is also important to remember that the beer should still taste like beer. The natural essences and extracts should not mask the beer in its entirety and dosage level is therefore critical.
Beer lovers are thirsty for new flavor combinations and, as drinkers continue to ask for more complex and natural flavors in beer, natural essences and extracts will play an increasingly prominent role in the brewing industry.
For further information on our exiciting brewing solutions, please visit our brand new brewing microsite at treattbrewsolutions.com