EARTHOIL'S ARGAN OIL ADVENTURE: FROM SOUSS VALLEY TO NEAL'S YARD REMEDIES
Earthoil, a subsidiary of Treatt PLC, is working with pioneering organic skincare company, Neal's Yard Remedies, to supply argan seed oil from the Souss Valley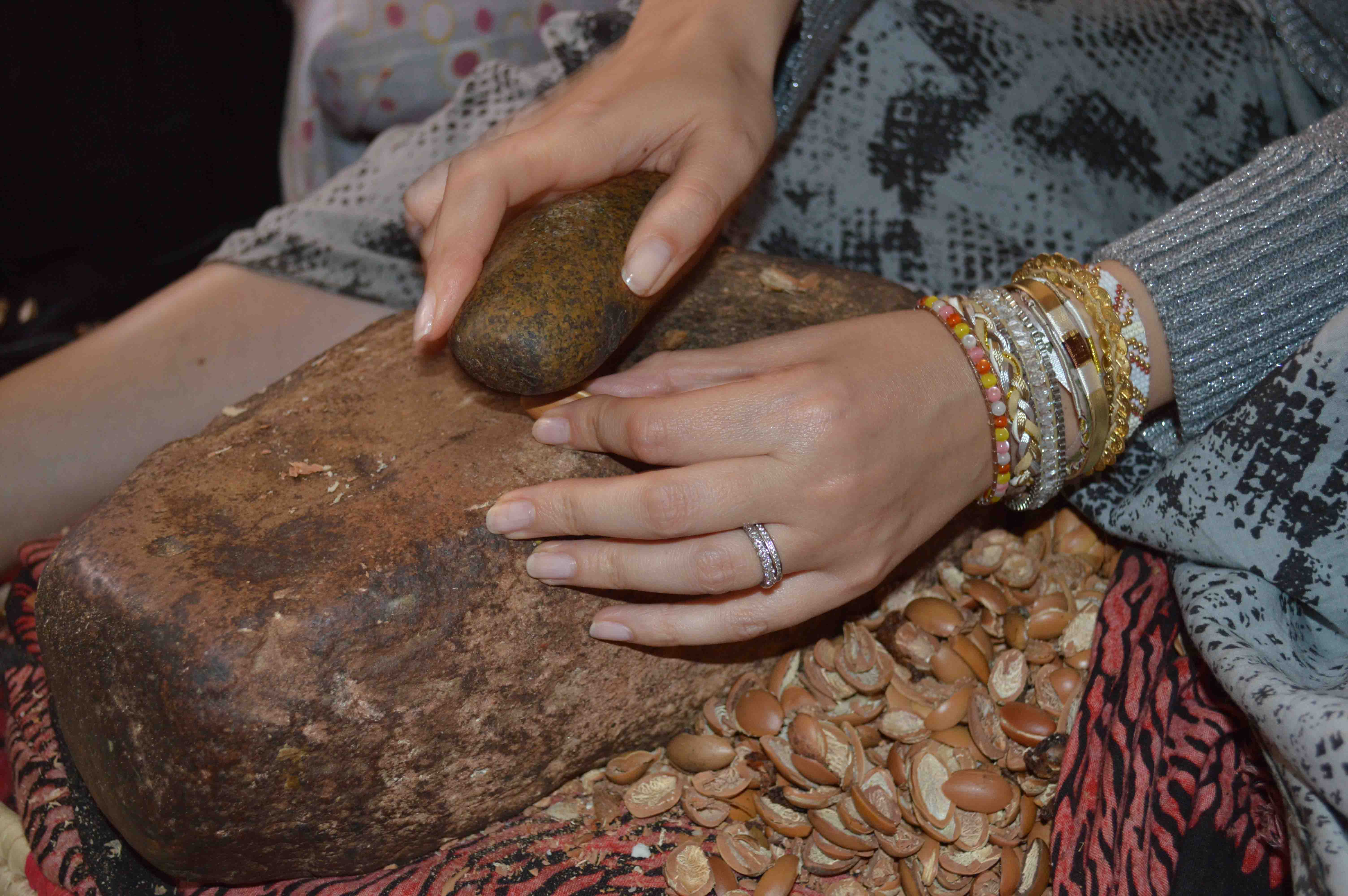 area of Morocco. With unique cosmetic properties, as well as organic status, the argan seed oil is sourced from the only Fairtrade producer in the world. Earthoil's oil responds to increased demand for traceable raw materials, enabling the creation of credible, ethical personal care products.
Argan oil is a popular treatment for skin conditions and a well-known cosmetic oil for skin and hair due to its proven nourishing properties. Rich in unsaturated and essential fatty acids, argan oil contains in excess of 70 per cent oleic and linoleic acids, making it ideal for use as a skin moisturiser and revitaliser. It also boasts strengthening properties making it beneficial for shampoos, conditioners and nail care products.
Earthoil's argan oil is produced by over 60 women in an all-female co-operative in Morocco, formed to provide a way out of poverty. Established in 2007, the co-operative members extract the argan oil using traditional skills and processes. The women handle every aspect of the business, from fruit collection and transportation by donkey to hand-cracking and pressing the hard nuts into oil, meaning the oil is completely traceable to its source. The co-operative is the only Fairtrade certified argan oil producer in the world and it has had a hugely positive impact on its members' lives since its formation.
Susan Curtis, Director of Natural Health at Neal's Yard Remedies, comments, "Neal's Yard Remedies is a proud partner of Earthoil, and we use argan oil in a variety of our products, including our new, pure Organic Argan Oil. Our ethos centres around using as many organic, natural ingredients that are fair trade or ethically sourced as possible, making the collaboration with Earthoil a logical fit.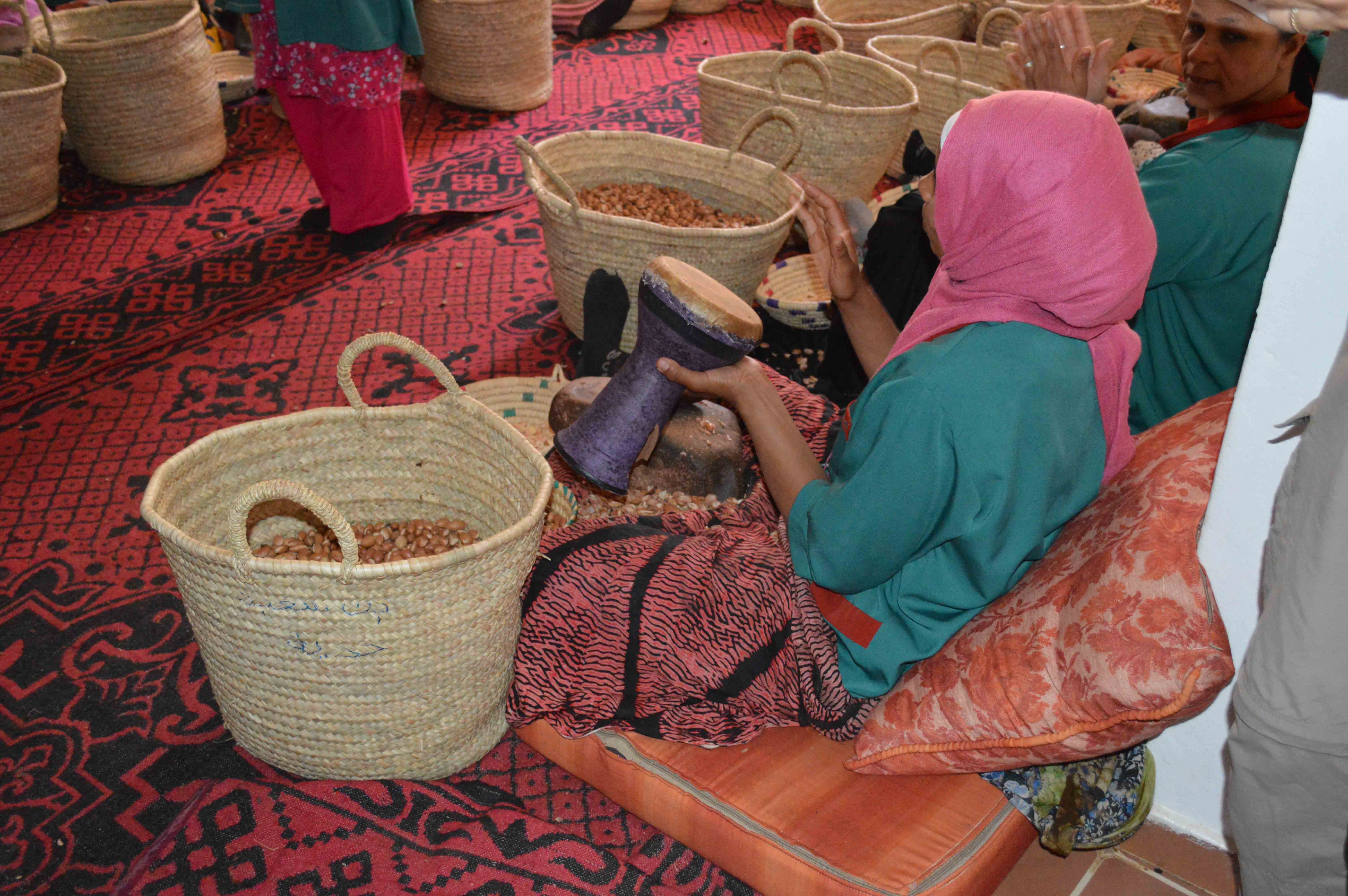 Melissa Naish, Vegetable Oils Manager, Earthoil, adds, "We're delighted to be working with Neal's Yard Remedies to supply them with our fair trade argan oil. Neal's Yard Remedies shares our commitment to ethical trading and operations. Through the great work that the co-operative has done, the ladies now have a regular income which has not just enhanced the quality of their own lives but also that of their families. Their healthcare knowledge and overall literacy have improved too, demonstrating the benefits that can be achieved through ethical and sustainable practices."
Earthoil specialises in smallholder producer projects in remote areas across the world. The company is committed to providing organic and ethically-sourced ingredients from 100 per cent traceable sources, which benefit the lives of the people that produce them as well as consumers.