Sustainability
Corporate and social responsibility: at the root of our success
We understand that everything we do has an impact on people and the environment, which is why
we undertake to ensure that we operate in an ethical and socially responsible way. With a deep-rooted respect for the world's resources, we are committed to ensuring a sustainable, fair and rewarding
future for all our staff, suppliers and growers – wherever they live.
The twin threads of strong ethics and social accountability are intrinsically woven throughout our business. Richard Court Treatt's values remain as important today as they did more than 125 years ago.
We deal directly with local producers and farmers in a fair and sustainable way, and many of our relationships go back more than 20 years. We actively engage with our supply chain at every stage of the business, travelling the world to view production facilities first-hand, understand local issues and ensure that our standards are adopted universally.
To support our beliefs, we are committed to meeting the Ethical Trading Initiative (ETI) best practice requirements.
Ethical trading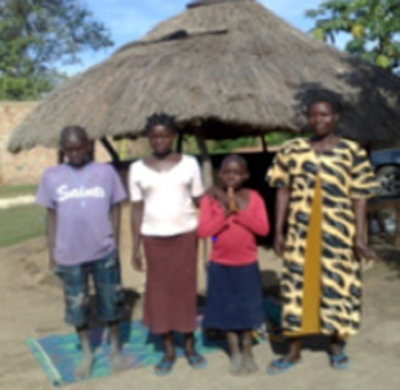 Treatt only purchases raw materials from ethical sources, dealing directly with local producers and farmers fairly and responsibly. Acquiring Earthoil reinforced our sustainable focus. Earthoil is dedicated to ethical and sustainable sourcing, farming and production of ingredients.
Treatt will continue to help the villagers, supporting improvements for people in this remote corner of Africa and elsewhere in the world.
Click here to watch a video taken on a visit to the area.
A fair deal
Earthoil's team of agricultural specialists teach farmers organic methods and we directly support farmers to convert to fully certified organic systems. We also pay our farmers an organic premium and contribute an additional fair trade margin to fund community improvements.

Our grower projects
The Mount Kenya Project of Earthoil, the personal care division of Treatt, is situated in the foothills of Mount Kenya. The project initially began with just 90 farmers growing borage, a pressed seed crop and has since expanded to over 500 growers, with their vegetable seed and essential oil crops enjoying high market demand. Not only does the income that this provides support more than 500 families, but they also benefit from the fair trade development premium, which is used in social projects around the farming community.The farmers receive constant assistance from Earthoil-employed agronomists and field officers on planting and production procedures, organic and Fair Trade standards, quality and product integrity etc. They are also trained about water harvesting techniques, drip irrigation, natural resource management, soil conservation and health and safety. Financial support is also provided so that the farmers can purchase seedlings. Earthoil arranges meetings and annual awards ceremonies where the best producing farmers are awarded prizes. Farmers are given assistance to attend the meetings as they live in remote areas with poor access. Over 4 million tea trees have been planted to date and the project is currently being scaled up due to the demand for tea tree.
Local benefits
We are committed to improving the lives of the people who are involved with our projects - the farmers and their families. Through a community fund and a commitment to independent fair trade certification for each project, Earthoil is dedicated to projects which benefit the lives of people around the world.
We want our clients to become involved in the projects at grass roots level and can help them access our smallholder producer communities and be part of their development.